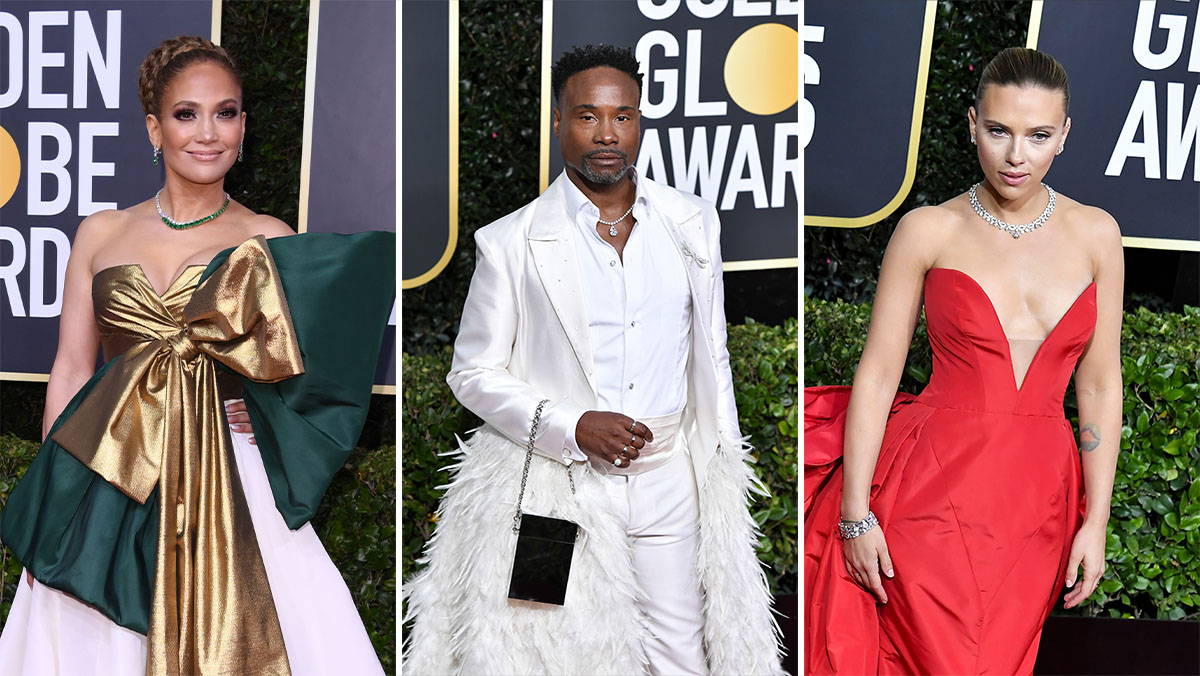 If you have a television or a social media account, you're probably aware that award season is well under way in Hollywood. Celebrities are pulling out all the stops to stun on the red carpet and preparing heartfelt speeches to their family and friends in case they take home the prize; an Emmy award or a Golden Globe, a Grammy or an Academy Award. One aspect of award season that never goes unnoticed, decade after decade, is the fashion and designers that A-list actors and artists wear on the red carpet.
From chic, form fitting Vivienne Westwood gowns to custom Antonio Grimaldi couture, Hollywood's brightest stars never fail to show up and show out! They don't stop with just the designer gowns though. Celebrities are known for topping off their look with jaw-dropping jewelry. With the biggest award show of the year, the 92nd Academy Awards, around the corner, we're taking a closer look at some of the hottest jewelry trends on the red carpet this season.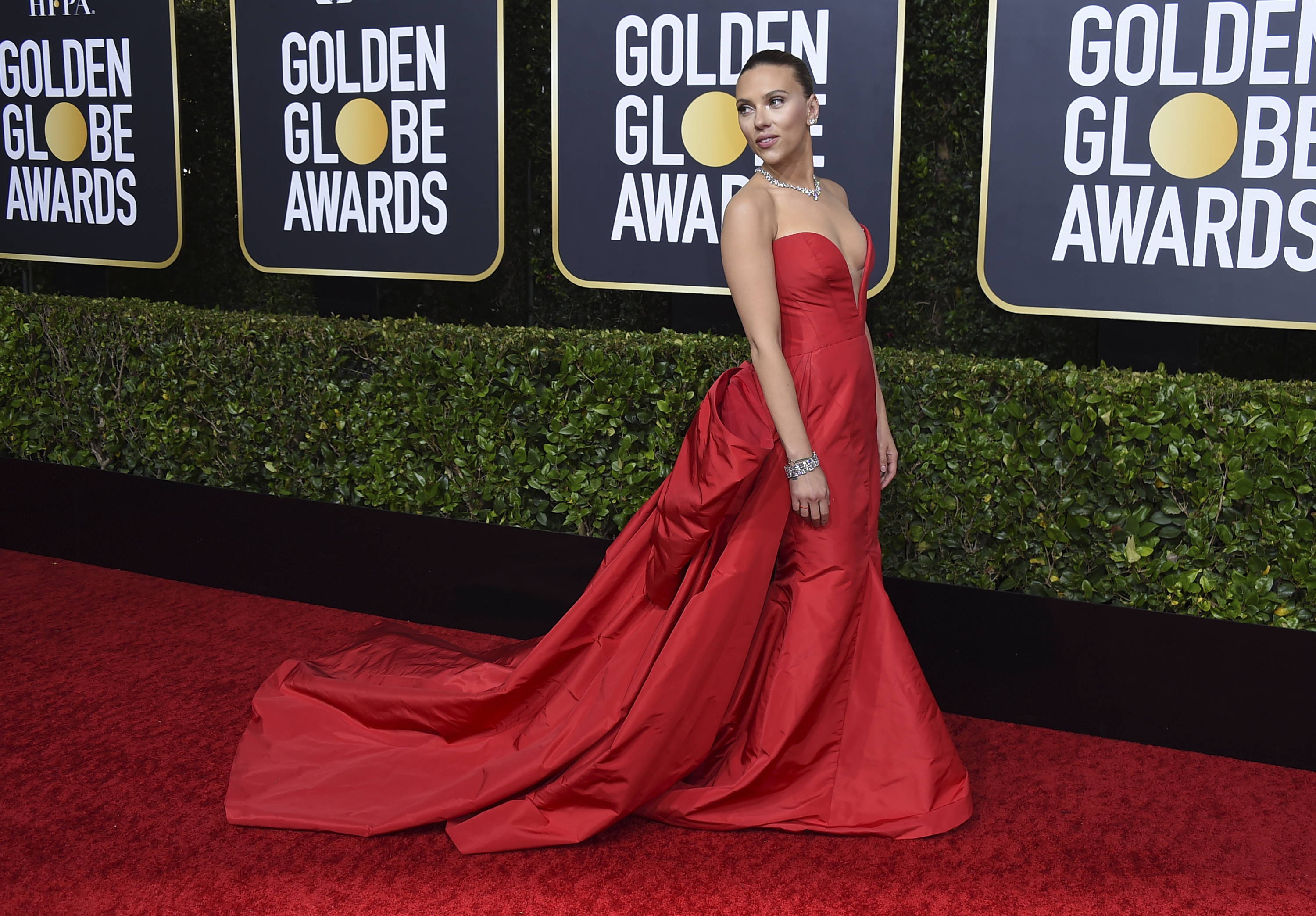 The 71st Primetime Emmy Awards (September 2019)
Kim Kardashian is no stranger to the red carpet. Presenting the award for best reality competition series, the reality star wore a black velvet form fitting Vivienne Westwood gown paired with layered diamond necklaces and a large diamond cross pendant.
Hours before the show, Kim was photographed wearing an emerald choker, which added a splash of color to the layered look. She must have opted not to wear it because the necklace was MIA on the red carpet hours after it made its depute on her Instagram page. Emerald or not, Kim K. killed it!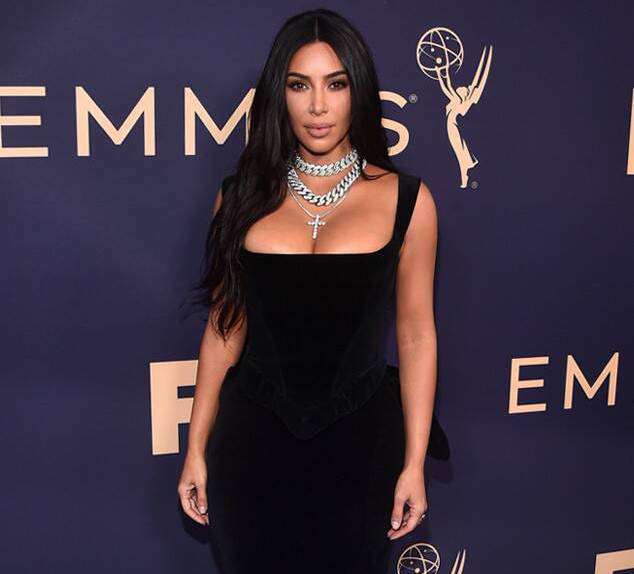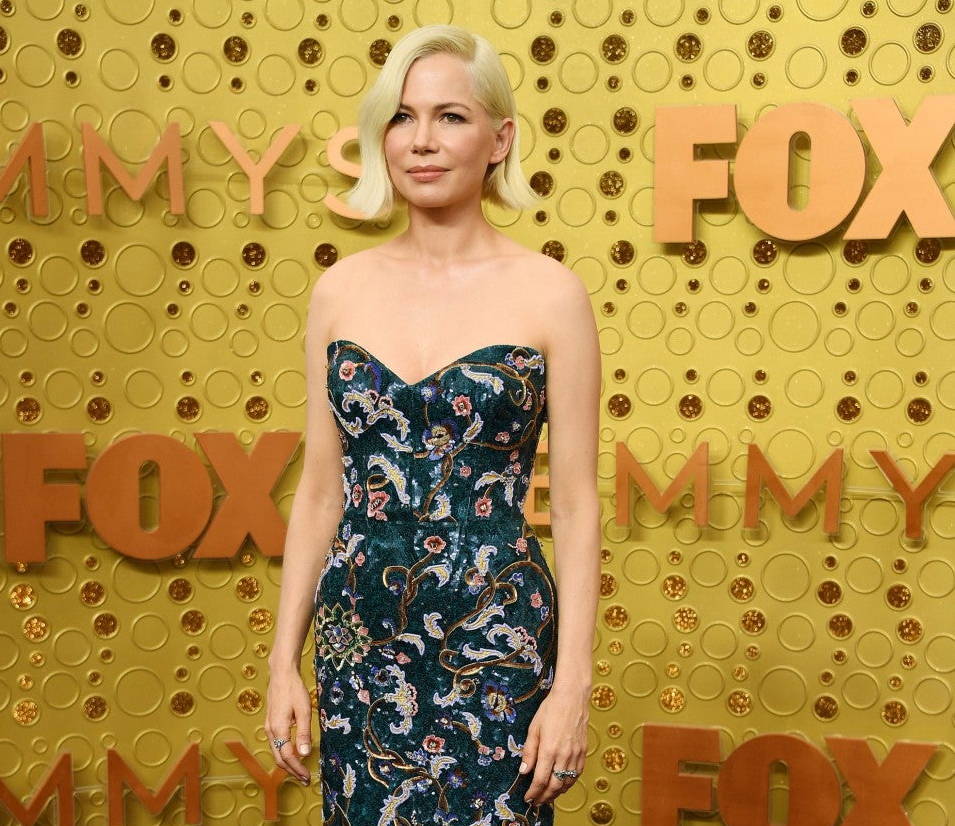 No one knows the red carpet and award shows better than Michelle Williams, the Fosse/Verdon star who took home the award for best actress in a limited series or movie. Williams has been walking the red carpet as early as 2006 for her role in "Brokeback Mountain".
Williams stylist credited "Shanghai" as the inspiration behind her Louis Vuitton gown. The old school vintage design was paired with Fred Leighton jewels including an emerald and diamond ring. According to The Hollywood Reporter, it took over 640 hours to complete the hand-embroidered gown. Looks like the hard work of both the actress and the designer paid off that night.
Julia Louis-Drfyus; the queen of our hearts, our "VEEP" forever. JLD always represents big at award shows. Dressed in a stunning gold, custom Oscar de la Renta gown, the VEEP actress, sparkled from every angle as she descended upon the red carpet.
JLD complimented the gold gown by pairing it with custom Irene Neuwirth opal super bloom flower drop earrings. The earrings, valued at $31,980, were no doubt an absolutely beautiful addition to the actress's Emmy couture.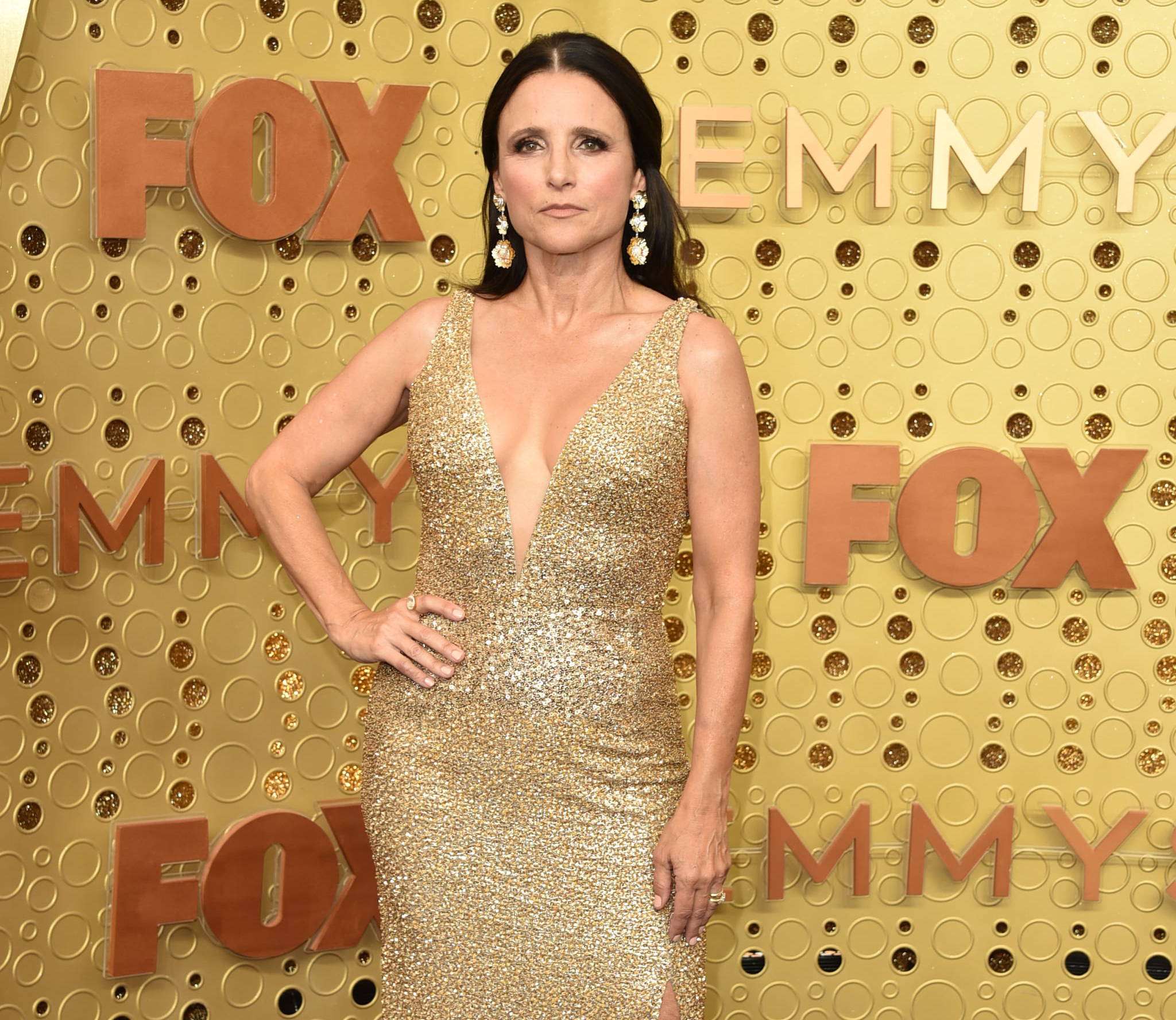 The 77th Annual Golden Globe Awards (January 2020)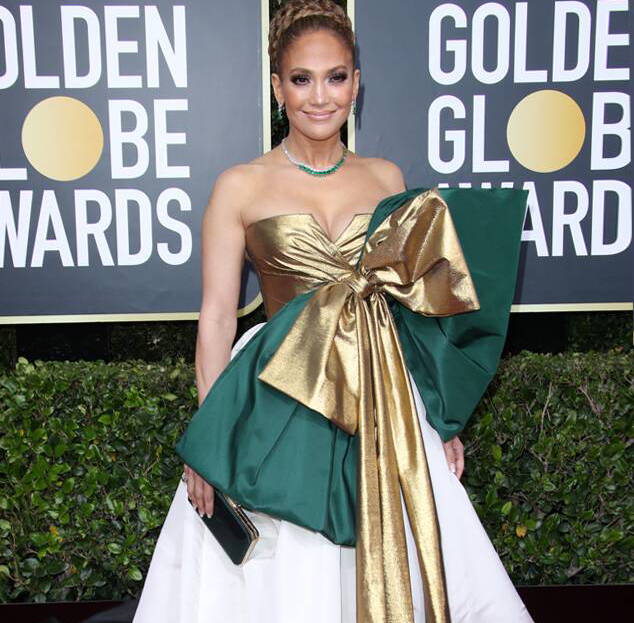 It would be wrong to start this category with anyone other than America's sweetheart, Miss Jennifer Lopez. J.Lo added yet another achievement to her constantly growing acting and music career. This time being nominated for a Golden Globe for best supporting actress in a motion picture for her role as Ramona in Hustlers. Lopez has always been known for red carpet looks that land her in the "best dressed" category year after year.
This year she opted for a green, white, and gold Valentino ball gown with a giant bow attached to the front. The actress decided to go all out with her accessories, pairing her custom gown with 145 carats of Colombian emeralds and diamonds by Harry Winston, including a one-of-a-kind 18 ct gold, platinum, emerald and diamond necklace and a pair of 18 ct. gold, platinum, emerald and diamond earrings. WOW.
"Pose" actor and Golden Globe nominee, Billy Porter, has exploded onto the fashion scene and is demanding attention from his peers and designers around the world. His Golden Globe look was no exception.
Designed by Alex Vinash, the custom white suite with a feathery 6-foot train, took over 465 hours to make, according to The Hollywood Reporter.
The fashion icon went with a dazzling 40-carat Tiffany & Co. diamond necklace, reportedly worth a whopping $2 Million. Porter didn't stop there. He finished his snow white outfit with a dragonfly brooch and several diamond rings. We stan a red carpet legend.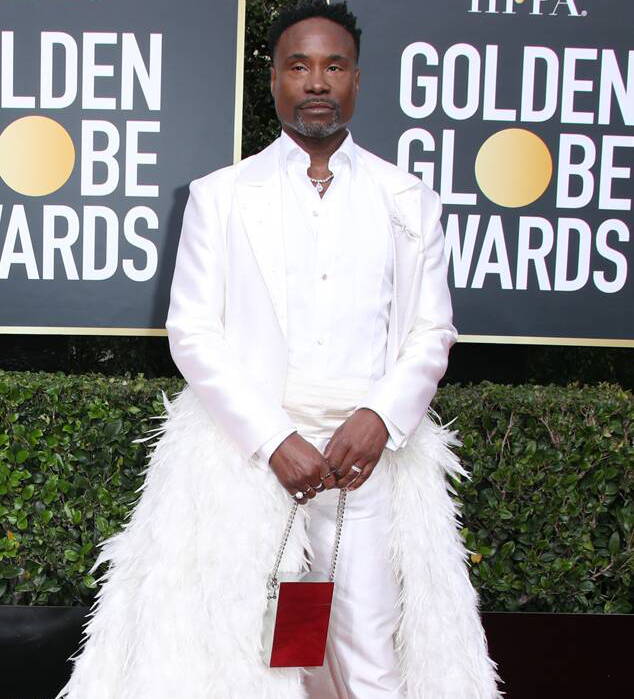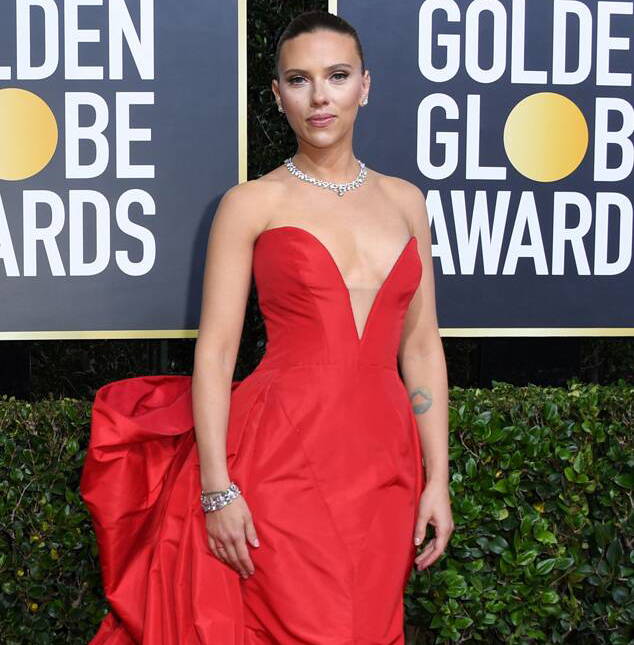 Scarlett, Scarlett, Scarlett - the apple of our eye. Scarlett Johansson, a stunning vision in red, showed up to the GG's red carpet arm and arm with hubby, SNL host, Colin Jost.
ScarJo has had a massive year from starring in the final Avengers movie to her award-winning performance in "The "Marriage Story. She also had a supporting role in the WWII coming of age comedy "JoJo Rabbit" which has continuously garnered attention and nominations throughout the award season.
Johansson has not only impressed us in the box office this year but she blew us away on the red carpet. Wearing a custom cherry red Vera Wang dress that showed off her epic back tattoo, the actress topped off the outfit with a stunning diamond necklace from Bulgari and an array of diamond and gold hoop earrings.
The 62nd Annual Grammy Awards (January 2020)
Billie Eilish, the 18-year-old superstar, owned the Grammy by taking home four awards in some of the shows biggest categories; Album of the Year, Song of the Year, Artist of the Year, and Best New Artist. Whew, what an accomplishment.
Not only does Eilish have the voice of an angel, her fashion sense has made her an even bigger icon. Keeping with her "cool kid" persona, Eilish wore a green Gucci suit with gold hoop earrings and sneakers.
The Grammy award winning artist kept the fun going at the after party wearing an over-sized purple sweat suit, hexagon shaped sunglasses and ruby and diamond snake earrings. We could all take some fashion advice from Miss Billie!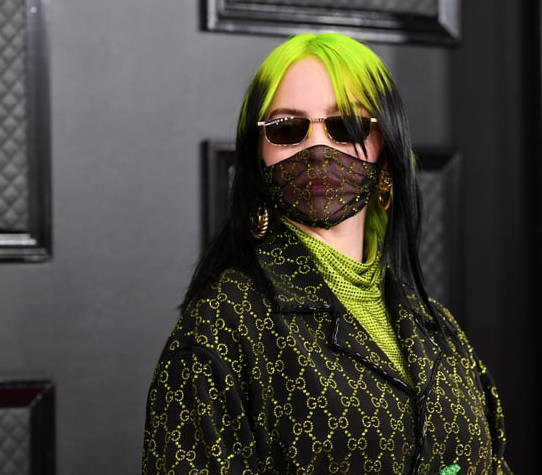 Lil Nas X, the mastermind behind the hit song "Old Town Road", is a force to be reckoned with, on and off the red carpet. The singer wore a hot pink Versace cowboy style suit with high shoulders and gold stud embellishments. He finished off the incredible look with a matching hot pink cowboy hat and a mix of jewelry from Versace and John Hardy.
This may be Lil Nas X's first year on the red carpet but it definitely won't be his last. We're already looking forward to seeing him on future red carpets.
Lizzo had "old Hollywood glam" down to a T at the Grammys this year. The "Truth Hurts" singer arrived at the Staples Center wearing an Atelier Versace sleeveless white dress and a fuzzy white shaw.
The look wouldn't have been complete without a beautiful string of layered diamond necklaces. Fashion critics and fans praised her for her timeless and effortless Grammy glam but Lizzo is no stranger to criticism. She is known for her risque fashion choices, even catching some major heat for almost baring it all at a Lakers game earlier this year.
Whether she is rocking a leotard on stage or turning heads on the red carpet, Lizzo always gives people something to talk about.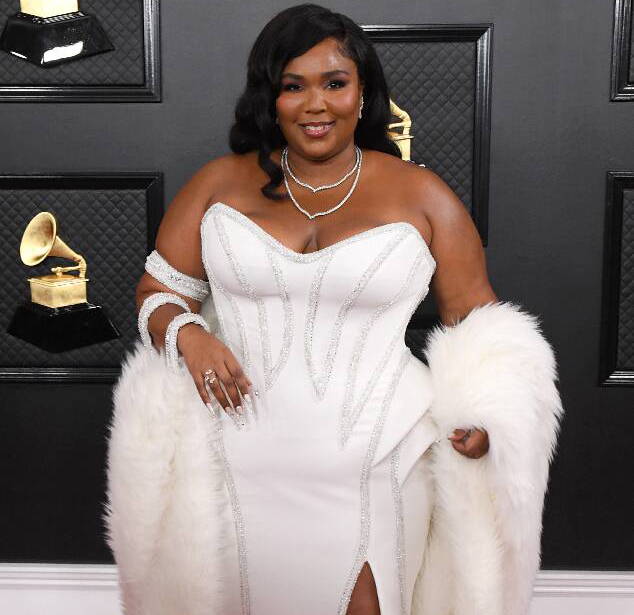 Common Fashion & Jewelry Trends
Did anyone catch us mentioning the color green more often than usual? Was it from the amount of emeralds that graced the red carpet or maybe it was Billie's signature green hair and matching green Gucci suit. Some of Hollywood's hottest and brightest stars including Kim Kardashian, Michelle Williams and Jennifer Lopez sprinkled emeralds in to their award show glam. You'll be green with envy if you don't jazz up your jewelry box with an emerald or two. Ledodi has an emerald and diamond halo pendant, part of the birth stone collection, that will make you feel like you're on the red carpet everyday.
Layered diamond necklaces have always been a part of mainstream fashion and a trend that will never fade. Los Angeles, home of the award shows, is also home to the largest jewelry and diamond hub in the country. It's no wonder how celebrities get their hands on $2 Million necklaces to wear on the red carpet. We're looking at you, Billy!
Check out Ledodi's diamond and gold necklace collection for inspiration. Channel your inner Lizzo and rock a diamond necklace of your own.
Celebrities are big on using animals as inspiration for their red carpet couture. Anyone remember when Icelandic music sensation, Bjork, wore a feathered swan dress to the 2001 Academy Awards? Okay, bad example! But in 2020, things aren't so different. Billy Porter wore a stunning and elegant dragonfly brooch to give his snow white outfit a pop of color.
Billie also followed suit and rocked a pair of diamond and ruby snake earrings at the Grammy's after party. We predict animal inspired jewelry will sweep the jewelry industry this year. Want to follow the trend? Ledodi has an unforgettable snake diamond bangle that will take your breath away. Or how about the butterfly diamond bangle?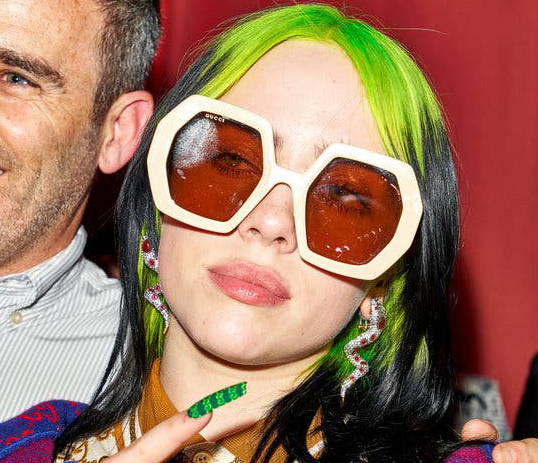 It's always fun to watch the red carpet for big award shows to see what kind of crazy things our favorite celebrities will wear and say. The 92nd annual Academy Awards, the granddaddy of award shows, is just a few days away. Nominees and presenters across the industry are probably doing their last outfit fittings as we speak.
Whether it's a statement piece to make headlines or an elegant couture gown, Hollywood never fails to put on a show. We'll be watching from home with plenty of wine and popcorn in tow. Don't forget to watch E! Live from the Red Carpet: Oscars 2020 5:00 p.m. EST / 2:00 p.m. PST. Good luck to all the nominees (Especially you, Brad Pitt!).